For a young man whose net worth is over $200 million, he's not exactly shy about flaunting his expensive taste. He and his crew rented a luxurious 5-bedroom mansion in Mosman, Sydney. He calls this place his home while he is on tour. The motif of the mansion is white and black with elegant furnishings.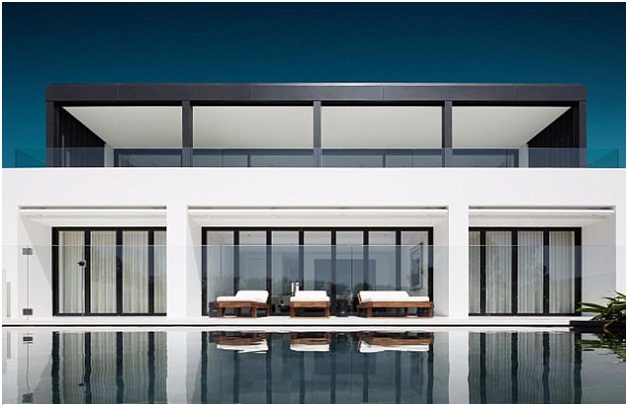 The waterfront property is valued at $1.2 million in 1996. It has several spacious rooms with floor to ceiling windows that provide an awesome view of the Sydney Harbour.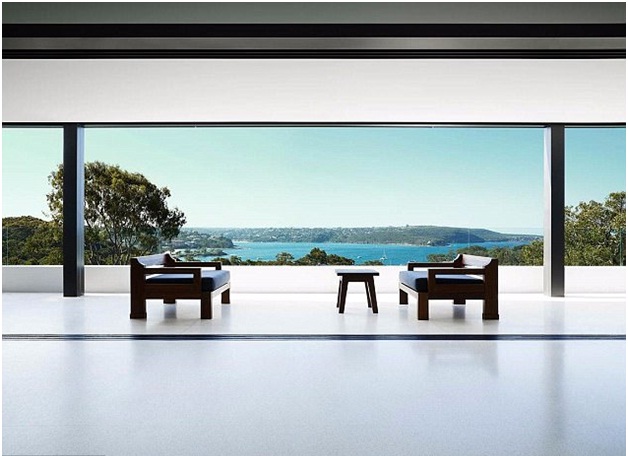 This house has a modern aesthetic design. It has minimalist furniture made of dark hard wood. There is emphasis on space yet it has an elegant vibe to it.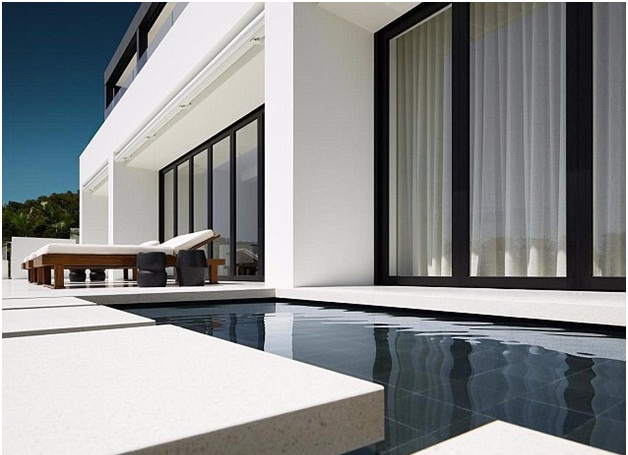 One of the relaxing features of the house is the outdoor pool that wraps around the perimeter of the house. The floor to ceiling windows allow natural indoor lighting.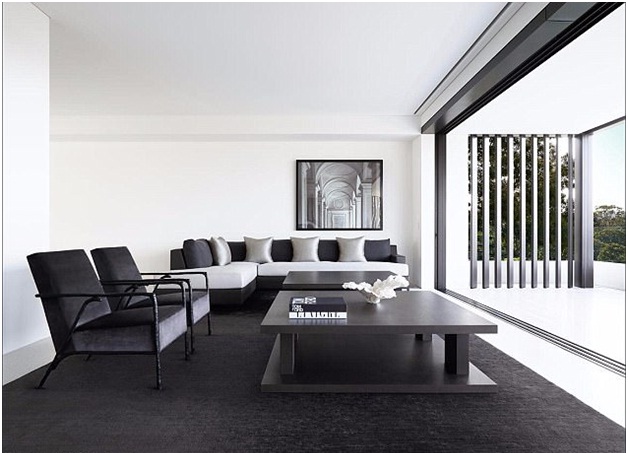 Most of the furnishings are in black with silver cushions and pillows to contrast. It gives such a classic, expensive feel against an all-white backdrop.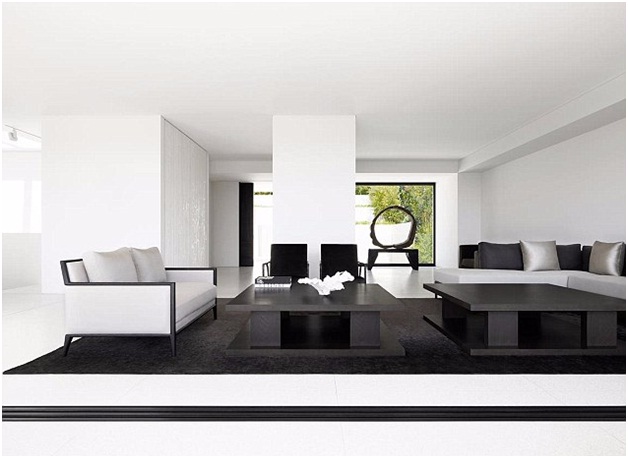 The living room looks very welcoming in its all-white walls, white cushioned sofa and black trimmed details. The wooden coffee tables are in dark taupe matching the hardwood flooring.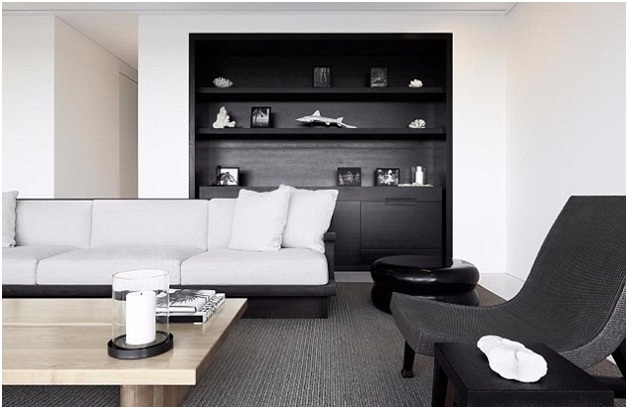 An elegant dark black shelf lines one wall of the living room which showcases accessories in a mix of black and white.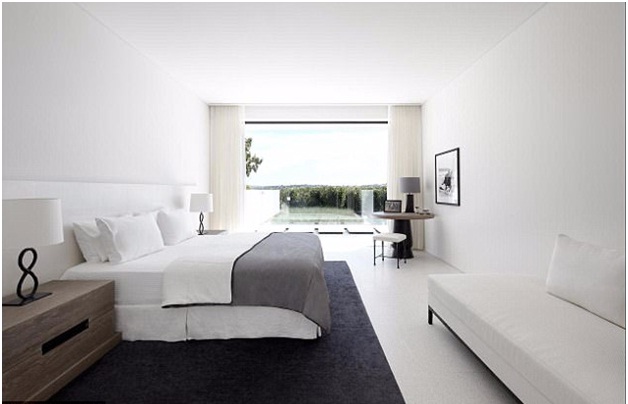 You'd like to stay in all day if you had a bedroom like this. Gray carpet, light colored wood side table and black lamp and table in the corner add the accents in this all-white room.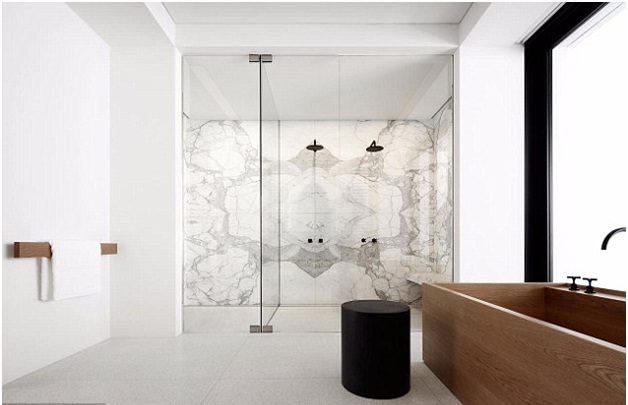 The bathroom is a showcase of modern amenities. It has a shower with a marbled wall and glass partitions. A wooden bathtub is placed next to a floor to ceiling window.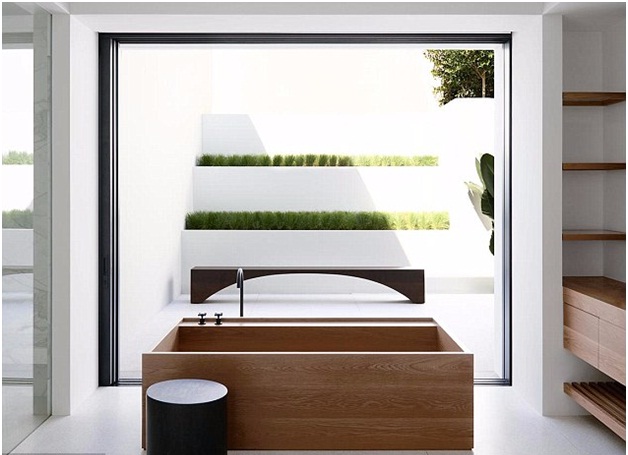 This modern wooden bath tub is situated beside a picture window. It gives you a view of a wooden bench outside and tiered greenery with white painted walls.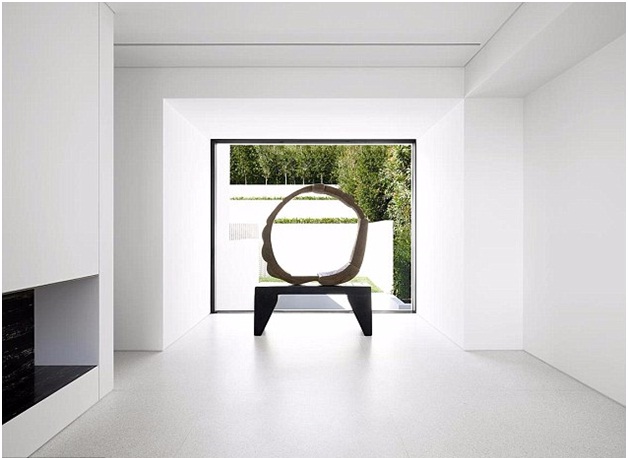 This fabulous artwork serves as a conversation piece placed in one of the corners of the house. Behind it is a huge picture window that gives you the outside view of the multi-level garden.